 West Valley Medical Center is the first hospital in Idaho to implement the Mazor X™ Robotic Stealth Edition into the hospital's spine surgery program. It combines robotics and navigation and allows the surgeon to develop a 3D plan before the surgery even starts, making it possible for smaller incisions.
"Spinal surgery continues to evolve with the development of minimally invasive techniques. Robotic surgery has opened a new frontier with the Mazor X™ Stealth Platform. When this technology is deployed by an experienced and thoughtful team, we are able to offer our patients unparalleled results," said Eric S. Varley, DO, Complex and Minimally Invasive Spine Surgeon.
Other key benefits include:
Pre-procedure planning – allowing the surgeon to make the procedure predictable
Increased precision, accuracy, stability
Visibility of navigation with real-time image guidance
Decreased use of radiation in the operating room
"The Mazor X™ Robotic Stealth Edition helps us continue our leadership in spine surgery excellence with cutting edge technology and a focus on consistently raising the bar for our patients," said Betsy Hunsicker, West Valley Medical Center Chief Executive Officer.
West Valley plans to host an open house for the community to check out this first-of-its-kind robotics platform in Idaho. The event will take place on Thursday, March 12 from 11am-7pm. Attendees will get to "test drive" this platform and learn more about the benefits to patients. Stay tuned for more information or visit westvalleyisbetter.com for updates.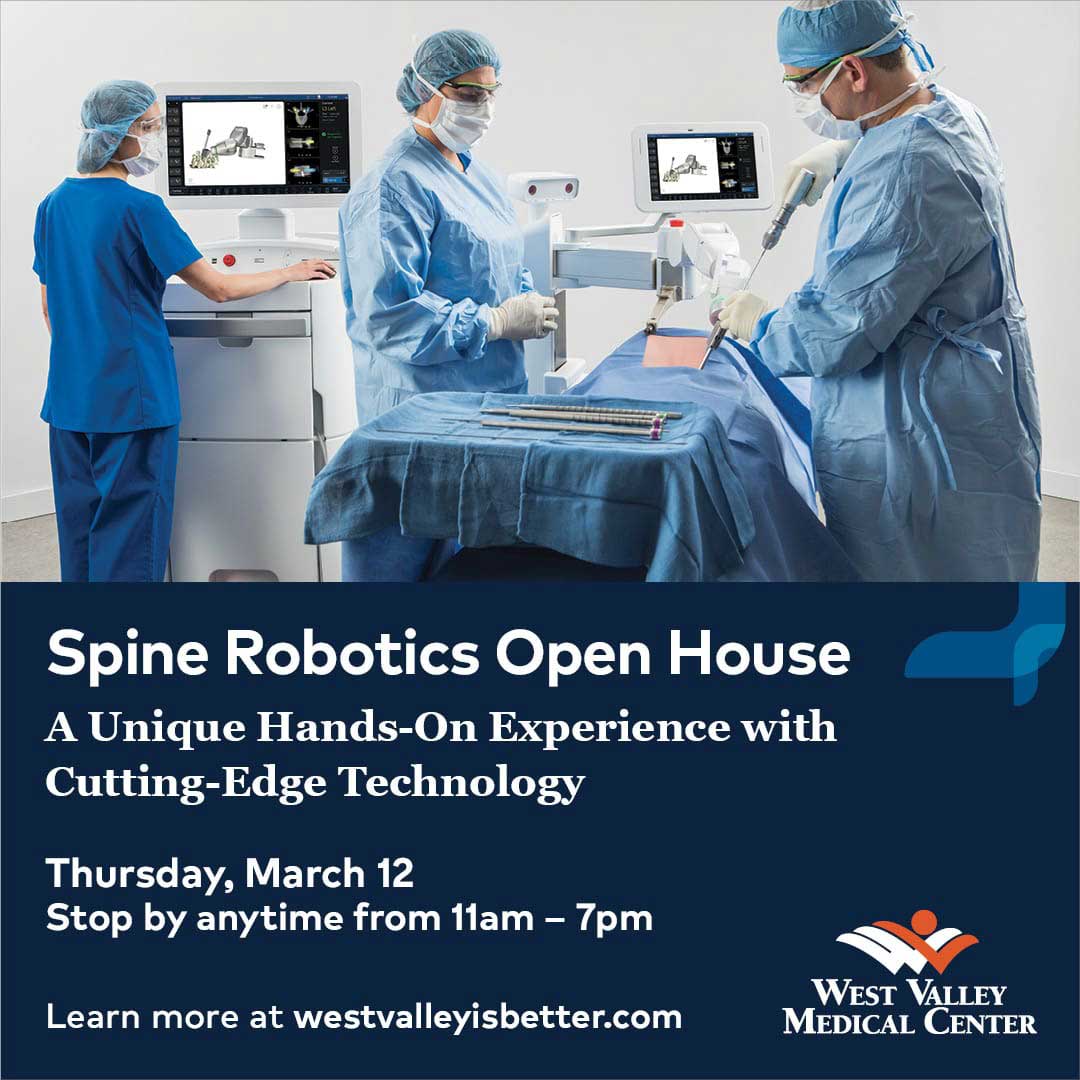 News Related Content