Back to Listing
Mike's Story
Posted on: 01/21/2021
Take me to West Valley Ortho Ethos program:
For less pain, more living
In his younger years, Mike lived hard and played hard. He sacrificed his body for high school football, then went all out playing competitive softball through his 20s. Over time, those rough and tough athletics took a toll.
"I know I didn't take care of my body when I was younger," Mike said. "That's how my knee pain got like this. It got where I was only up for only a couple hours; then I'd hurt so bad, I'd come in and take oxycodone or Vicodin to settle things down. I'd lose parts of my days that way – I couldn't remember those parts because I was too drugged up for pain."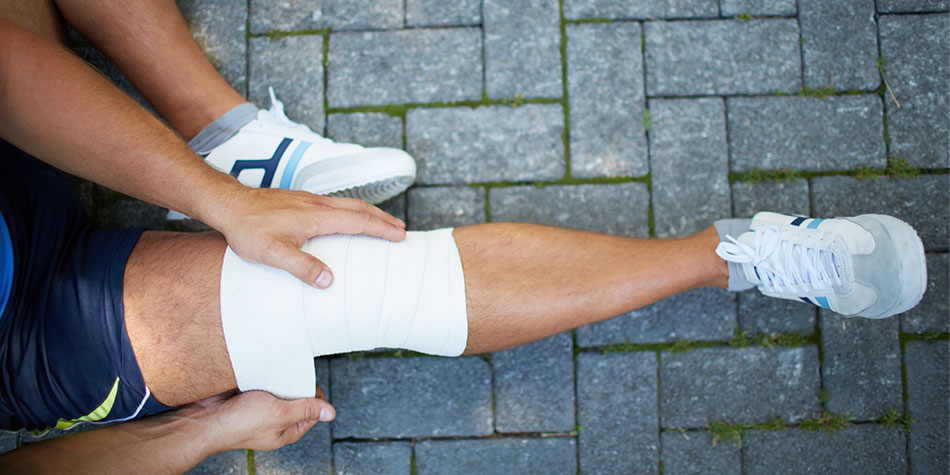 Mike knew he needed help. He started asking community members, including his primary care physician, which orthopedic surgeon he should turn to. Everyone pointed him toward Dr. George Nicola and the West Valley Medical Center Ortho Ethos program.
West Valley's new Ortho Ethos program offers patients ways to get out of pain and back into life. With an emphasis on education, cutting-edge technology and customized treatment plans, patients gain a clear understanding of what to expect and how to optimize their treatment.
"Dr. Nicola was upfront and straightforward," Mike said. "He said I needed a total knee replacement because I was bone on bone and had arthritis. He taught me everything and explained how his program went, and then I agreed to follow the program."
The Ortho Ethos program involves a pre-surgery educational class, a workbook brimming with information, resources and contact information, an introduction to rehabilitation services, and specialized team members who work closely with patients every step of the way. Mike also attended multiple pre-surgery physical therapy sessions, to strengthen and prepare for the procedure. He says the unique and effective program, along with his personal preparation, set him up for surgical success.
"I knew exactly what was going to happen because Dr. Nicola and the class explained it all in detail," Mike said. "I had this surgery before on my left knee and was apprehensive about doing it again because of the pain I had gone through previously – but all this helped me feel great about it."
What a difference a day surgery can make. To perform Mike's total knee replacement procedure, Dr. Nicola used an innovative surgical robotic technology which enables impeccable precision during surgery and quicker healing post-surgery.
"He used a special machine that allows him to do his job correctly – it is very cutting edge," Mike said. "I walked into the hospital at 8 a.m. and I walked out of the hospital that evening. It can be done!"
During his time in West Valley's Orthopedic Unit, Mike received attentive care from specialized nurses; and he says their skill and kindness made a tremendous impact on his experience.
"The nurses at West Valley are always there when you need them," Mike said. "You don't get any people who are down in the dumps. You get cheery people who are cheering you on – and everybody needs that support."
Walking without pain: Rehabilitation and regaining life. Before surgery, debilitating knee pain immobilized Mike's day-to-day doings. After surgery, it took about three weeks of rest and physical therapy to rehabilitate, regain important strength and resume normal activities – and Mike's thrilled about it.
"I was at a 10 on the pain scale for my knee before surgery, now I'm less than a one. Plus, I'm not taking all the pain medication … I'm getting a lot of my life back!" Mike said with a smile.
Now, Mike can swing a golf club (one of his favorite activities) without knee pain, and he can go trap shooting with his buddies.
He still experiences aches and pains in other body parts, and he may have back procedures in the future, but right now he's cherishing his recent physical improvements. With such a positive experience, it's no wonder Mike says, "Take me to West Valley" when he needs healthcare.
"I say, 'Take me to West Valley' because I want the best," Mike said. "I want the best treatment and services, and it's the best place to go."
Learn more about the West Valley Ortho Ethos Program.
Learn more about Minimally Invasive Robotic Surgery.
Posted on: 01/21/2021