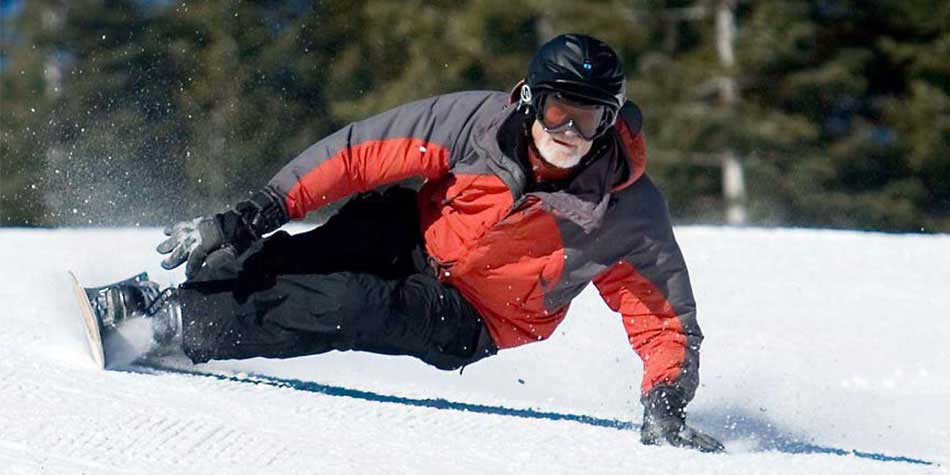 Kenny Tower started surfing and racing sailboats at the age of 12. After moving to Idaho, he started skiing, kayaking, cross-fit and especially, mountain biking. Kenny was always active and did a lot of kneeling and squatting on the job.
After so much overuse of his knee joints, Kenny started feeling extreme pain when walking. That led to 4-5 different knee surgeries over the course of 20 years. He credits Dr. George Nicola for being able to continue doing the outdoor activists he loves.
"When you have a good doctor, you trust them like the mechanic who fixes your brakes properly," explained Kenny.
At the age of 68 years old, he was facing surgery again in April 2018. Kenny's knee joint was back to being bone-on-bone.
This time, Dr. Nicola performed a different procedure on Kenny at West Valley Medical Center. Called knee-resurfacing, it's a muscle-sparing surgery that involves minimal bone reduction. This approach significantly reduces recovery time after the procedure. And it was the only option left for Kenny.
"I was up and moving almost immediately after surgery," said Kenny. "Even though it made Dr. Nicola and the medical staff a bit nervous!"
Post-surgery, Kenny was anxious to see how quickly he could get back on his bike. He knew what to do and expect from previous knee surgeries but this one was different and quite a bit better than he expected. And he credits the team at West Valley Medical Center.
"I received incredibly good care at this hospital," Kenny said. "Everyone was extremely friendly and very supportive, and that helped a lot."
With plenty of experience in recovering from knee surgery, Kenny shares these tips:
Be or get into good shape before the surgery – as much as possible
Take the informative classes at West Valley Medical Center before the procedure
Know that it's going to hurt at first, but you're going to get through it
Pay attention to what you're doing to prevent falls in the first few weeks of recovery
Consider getting a stationary bike to help increase your strength and range of motion as part of your recovery
As an alternative, consider joining an inexpensive gym that doesn't require a contract
"I highly recommend resurfacing surgery for anyone who needs a solution for the type of knee pain I had," Kenny said. "I'm still an athletic guy who doesn't like to slow down, and it was the perfect option for me. Even work is much better and a full day on my feet is no longer an issue."
Learn more about our services or call (208) 459-4641.