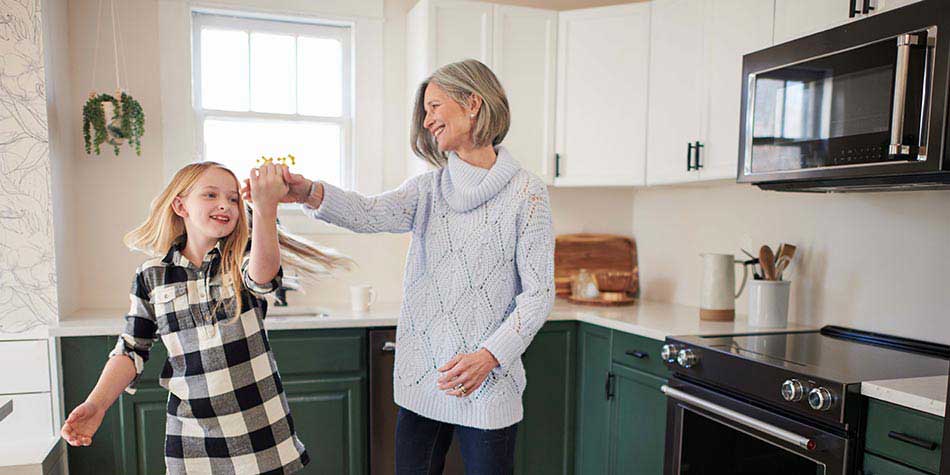 If you are like most women, you are really good at taking care of everyone else's needs in your life. But do you do a good enough job taking care of your healthcare needs?
Here are four quick thoughts from Michelle Stoddard, a physician assistant at West Valley Medical Group, on ways you (or the women in your life) can better care of yourself this year:
What are the most common women's health concerns you see?
Most concerns that I see tend to surround family planning. Women enjoy the freedom of being able to plan for a family, but are unsure of the options. There are several birth control options on the market and it can be overwhelming.
Some birth controls provide long-term protection, whereas some allow for temporary coverage. Some women are great at taking pills and others would prefer to not worry about taking anything at all. This is where I can help women pick the best option that works with their lifestyle and goals.
What advice would you give women for a healthier 2019?
Women tend to be hard on themselves with being able to balance everything in their life. Try to embrace the little moments that make your life unique. Take mental breaks throughout the coming months where you can pamper yourself and rejuvenate. Also, it's a great time to start over with eating habits. Try to find ways this year to sneak in those greens to every meal.
What are some tips to balancing your own health with taking care of your family, career and other responsibilities?
I have found it vital to not lose myself in my various responsibilities. It is most important to keep myself healthy so I can keep others healthy. Think of the example of the flight attendants when they tell you before take-off that if oxygen masks are needed, you should put yours on first before helping others. When I feel the stressors of life getting to me, I realize that I cannot help anyone around me until I find a solution to my balance in life.
This is where mental breaks come in. Sometimes it's something simple such as saving a treat to enjoy. Other times, I take a day to myself to enjoy my hobbies such as riding my horse, going on a hike or climbing a mountain. Also, to start my day out I always drink a green smoothie and it gives me a positive boost in the morning knowing that no matter what happens at least I got a healthy drink in!
When can women go to their primary care provider, and when should they see an OBGYN?
This is a question that I hear a lot from patients. Most of your women's health needs can be met with your primary care provider. Primary care providers can do routine labs, physical exams and annual wellness exams, as well as treat acute sicknesses/illnesses. If primary care providers run into a situation where all our resources have been tapped out and there are still complications, you will most likely be sent to an OBGYN. You will also be sent to an OBGYN for any surgical needs such as fibroid removals and hysterectomies. Keep in mind that some primary care providers do not deliver babies and in that case you will need to see an OBGYN.
Schedule an appointment with Michelle today to get your specific questions answered and make sure you are the healthiest you!